List of National and Public Holidays in Kenya for the year
New Year's Day: January 1st
Good Friday: Date varies (Christian holiday commemorating the crucifixion of Jesus Christ, observed on the Friday before Easter Sunday)
Easter Monday: Date varies (Observed on the day after Easter Sunday)
Labour Day: May 1st (International Workers' Day)
Madaraka Day: June 1st (Commemorates the day Kenya attained self-rule in 1963)
Mashujaa Day: October 20th (Formerly Kenyatta Day, it honors heroes and heroines who contributed to Kenya's struggle for independence)
Jamhuri Day: December 12th (Celebrates Kenya's independence from British colonial rule in 1963)
Christmas Day: December 25th
Boxing Day: December 26th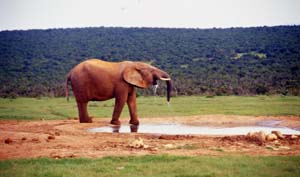 12 Facts about Kenya
Diverse Wildlife: Kenya is famous for its incredible biodiversity and is home to some of the world's most iconic wildlife, including the "Big Five" (lion, leopard, elephant, buffalo, and rhinoceros).
Great Rift Valley: Part of the Great Rift Valley, a geological formation stretching over 6,000 kilometers, runs through Kenya. It's known for its stunning landscapes, including lakes, volcanoes, and escarpments.
Mount Kenya: Mount Kenya, located in central Kenya, is the highest mountain in the country and the second-highest in Africa after Mount Kilimanjaro. It's also a UNESCO World Heritage Site.
Lake Victoria: Kenya is one of the countries that border Lake Victoria, one of the largest freshwater lakes in the world. The lake is a vital source of water and livelihood for millions of people in the region.
Diverse Cultures and Languages: Kenya is a multi-ethnic country with over 40 different ethnic groups, each with its own distinct language, traditions, and cultures. Kiswahili and English are the official languages.
Nairobi National Park: Nairobi, the capital city of Kenya, is the only capital in the world with a national park within its city limits. Visitors can see wildlife with the city skyline in the background.
Maasai Mara: This famous game reserve in Kenya is known for its spectacular wildlife migrations, especially the annual wildebeest migration, considered one of the most incredible natural spectacles on Earth.
Diverse Geography: Kenya's geography is incredibly diverse, ranging from the savannahs of the Maasai Mara and the coastal beaches along the Indian Ocean to highland plateaus and semi-arid deserts.
UNESCO World Heritage Sites: Kenya is home to several UNESCO World Heritage Sites, including the Lamu Old Town, Mount Kenya National Park, and the Great Rift Valley.
Innovation Hub: Nairobi is often referred to as "Silicon Savannah" due to its emerging tech scene. The city is a hub for tech startups and innovation in Africa.
Flamingo Migration: Lake Nakuru, located in the Great Rift Valley, is known for the incredible sight of millions of flamingos gathering along its shores.
Tea and Coffee Production: Kenya is one of the world's largest producers of tea, known for its high-quality black teas. Additionally, it's a significant exporter of coffee.
These facts highlight Kenya's natural beauty, cultural richness, and contributions to the global economy. Keep in mind that these facts only scratch the surface of what makes Kenya such a fascinating and diverse country!